Alumni Awards
alumni affairs • event creative
The UNC Charlotte Alumni Awards is an annual program that recognizes and honors 6-8 deserving alumni each year. Awardees are made aware of their selection a few months before the event so that interviews could be recorded and edited in advance of the event.
Prior to my participation, the event operated in an auditorium environment with a reception of heavy hors d'oeuvres and action stations (see BEFORE photos below). Overall, I felt it lacked a strong identity and - with the awarding of several CEOs and a few politicians - needed to feel more of an elegant celebration. Below is a snapshot of the rebranded program.
project scope

Event identity
Event production
Print collateral
Video production
Board of Trustees, UNC Charlotte
Lifetime Achievement Award Recipient
I was introduced to Tyler's talents through our mutual work with the University of North Carolina at Charlotte's Alumni Affairs organization. Tyler's design talents and creativity are truly magical.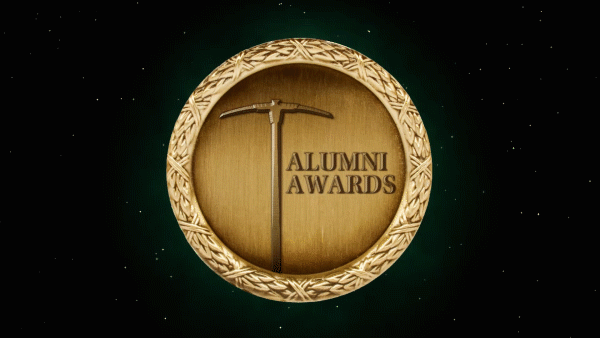 I determined that the event needed to be more of an elegant celebration feel to it as well as an identifying mark. I wanted the award itself to be the central mark - not dissimilar to the Oscars - so I honed in on a medallion that featured the school's signature pickaxe (the mascot is the 49er). We first designed and had made the medallion itself to really customize it for the event, then designed materials around it as well. The medallions were also then made the focus of the stage, set on illuminated pedestals.
Event branding is not just a logo, but also includes all aspects that the audience experiences, including all five senses. The celebration itself shifted from an evening auditorium event to a three-course plated lunch and was moved to Uptown Charlotte to be more accessible to businesspeople and past awardees to attend.
We shortened the MC's introductions of the awardees from 3-4 minutes of reading a biography down to about 30 seconds so that there was more time to focus on the awardees themselves, with impactful videos (samples below) and then a short speech. Each awardee was also profiled in the the awards program that was distributed to each attendee.