Green Tie Gala
alumni affairs • event creative
To support deserving scholarship students, the UNC Charlotte Alumni Association hosts its annual Green Tie Gala. This event raises funds to support student scholarships while also offering an evening of fun for all alumni and friends of UNC Charlotte.
The first year of the event, prior to my participation, was held in an old warehouse (see BEFORE photos below). With a limited budget and not a lot of support, it lacked lasting excitement that would attract people back the following year.
I quickly chose to transform the event to a themed gala, with guests voting on the following year's theme. The primary Green Tie Gala logo would remain the same, but with a different themed tag and graphic identity to fit each theme appropriately.
Below is a snapshot of each event and 360 degrees of event branding around the themes, not just art design, but also experiential design through decoration, entertainment, food, and drink.
project scope

Event identity
Event production
Event collateral
Marketing collateral
Video production
(Scroll down or click thumbnail to jump to specific theme.)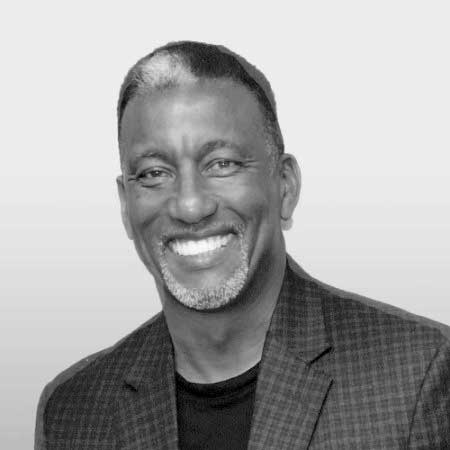 President and CEO
KLF Pro Entertainment
I have had the pleasure of working with Tyler on a fundraising event for three straight years. His creativity and vision are exceptional, as each year he creates the "wow" factor that has guests mesmerized and returning year after year. In fact, he is in part directly responsible for the organization's increased attendance over this period of time. He provides great direction and executes with precision his vision from start to finish. In our business, having a clear roadmap makes the difference, and watching his vision unfold is truly amazing.
design
I used Mardi Gras as an inspiration for this theme, using a gold mask and lots of golden floral curves to accent the design and give it a New Orleans feel.
décor
Again, with Mardi Gras as an inspiration, in addition to the university's primary green and gold, I incorporated purple and pink into the decoration, with some fleur de lis sprinkled about.
entertainment
Entertainment consisted of fire dancers, a street magician, a juggler, and a slow-mo video booth consisting of masks, boas, beads, and confetti.
food
Many of the action stations had a cajun slant to it, with shrimp, bisque shooters, baked chicken, and decadent cupcakes.
design
As the university's mascot is the 49ers, the gold theme fit perfectly with the indulgent 1920s art deco theme. The background pattern is actually a subtle use of the university's crown logo.
décor
The first thing guests experienced was walking down a dimly lit back "alley" before coming to a speakeasy door, complete with password window and bouncer, which had guests captured before even entering the ballroom. The photo area was a staged 1920s mugshot.
entertainment
1920s-style music welcomed guests into the ballroom, with the band also dressed in tuxes or flapper dresses.
food & drink
The food was decadent as well signature 1920s dishes such as seafood, a spiced baked ham carving station, a chocolate fountain, and several cocktails.
design
The inspiration for this event was an outdoor Cuban street party. Market lights and palm fronds highlight design, along with a clear midnight blue sky. The event invitation was designed to look like an international plane ticket with special die-cut.
décor
Giant dominos, palms, coffee beans, and vibrant colors highlighted the venue. Upon entering the ballroom, the same market lights and palm fronds made the design come to life.
entertainment
The band - dressed in khakis, short sleeve button up shirts, and hats - welcomed the guests with a salsa-inspired set, accompanying several local club salsa dancers.
food & drink
The evening's meal consisted of churrasco steak, crab cakes, rice and beans, and sweet plantains; dessert consisted of keylime pie and tres leches cake, with chocolate cigars as a party favor. And of course, the evening's signature drink was a mojito.
design
The Kentucky Derby was this event's inspiration. I wanted a more elegant name, so Triple Crown fit perfectly, as the university's logo is a crown. Several levels of Kentucky and the Derby were used in the design: roses, colorful jockey silks, bourbon barrels, and chalk boards for vintage betting boards.
décor
Each element of the design was brought to life throughout the venue. Roses engulfed the event in several ways. Every table had a patterned tablecloth or runner to reflect the jockey silks. Whiskey barrel hightop tables littered the cocktail prior to dinner, with "chalkboard" directional signs.
entertainment
A bluegrass band played during the cocktail hour before a trumpeter played the Kentucky Derby's Call to the Gates to announce dinner. The main band was all dressed the part as though they were also attending the Kentucky Derby. The video screens consisted of a loop of some of the most iconic Triple Crown races.
food & drink
Kentucky was prevalent in the evening's meal, from bourbon meatballs to pimento deviled eggs to roasted chicken and cheesy grits. Mint juleps were the signature drink of the night.